The Shedule changes due to runway close at Qingdao Airport
2017.11.17
Thank you for choosing ANA.
Please be informed that ANA changes and cancels schedule of B767F Qingdao routes due to runway close at Qingdao Airport.

For more details, please kindly contact our sales and reservation team.
記
◆Subject flights: Freighter service as below
◆Period: From November 20th (Mon) 2017 to November 26th(Sun) 2017
◆Flight schedule: Shown as below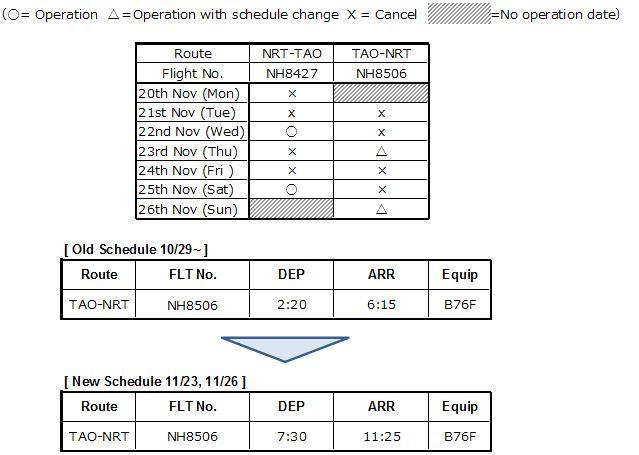 * Schedule might be changed.
* Schedule from NRT to TAO remains the same ( NRT STD 21:35 - TAO STA 0:10+1)