Restriction on Samsung Galaxy Note7
2016.10.17
Restriction on Samsung Galaxy Note7
Thank you for your understanding and cooperation for flight safety.
We had already announced to prohibit air cargo transportation of Samsung Galaxy Note7 with ANAS-043 ANA Cargo News issued 9th September, 2016. Now Japan Civil Aviation Bureau (JCAB) issues the official notice that all these devices including unused items and those being removed batteries shall not be transported by air. Therefore please be reminded that we continuously prohibit transporting Samsung Galaxy Note7 and fully confirm when you are shipping similar cargoes.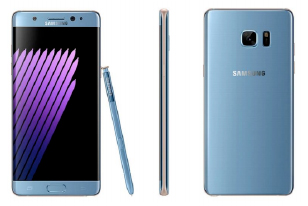 〈Reference〉
IATA Dangerous Goods Regulations Section 5 Packing Instruction 967 General Requirements
(a) cells and batteries identified by the manufacture as being defective for safety reasons, or that have been damaged, that have the potential of producing a dangerous evolution of heat, fire or short circuit are forbidden for transport (e.g. those being returned to the manufacture for safety reasons)
Your kind cooperation and understanding are highly appreciated.
END