Partial Operation Plan change of International Freighter flight due to Novel Coronavirus spread (June 16)
2020.06.16
Dear Valued Customers,
Thank you for your continuous support to ANA group.
Please kindly be informed of the following International Freighter services' operational plan will change due to Novel Coronavirus spread.
We sincerely apologize for any inconvenience caused and highly appreciate for you understanding and cooperation.
< NOTE >
■ Freighter Scheduled Flights : July1st ~ July 31th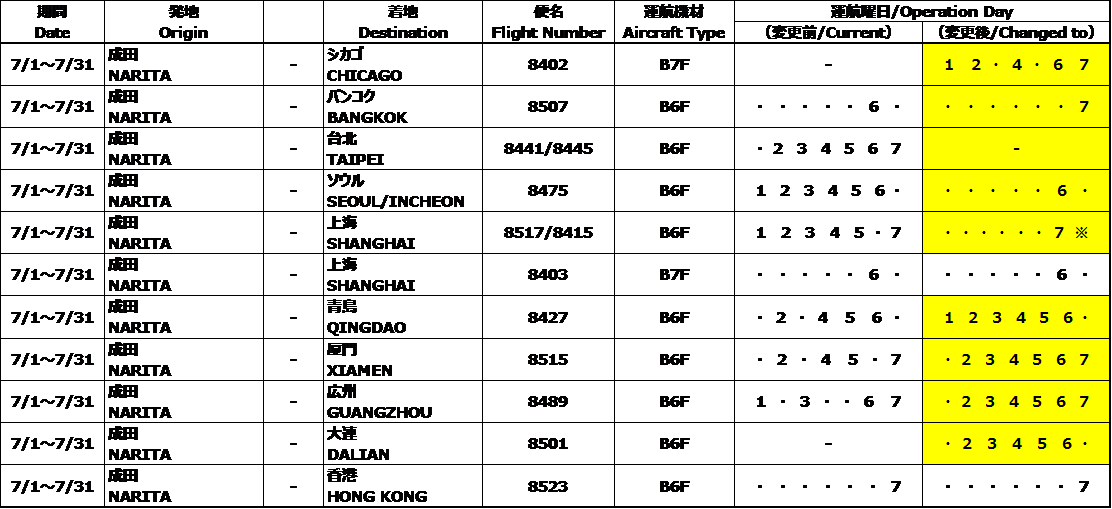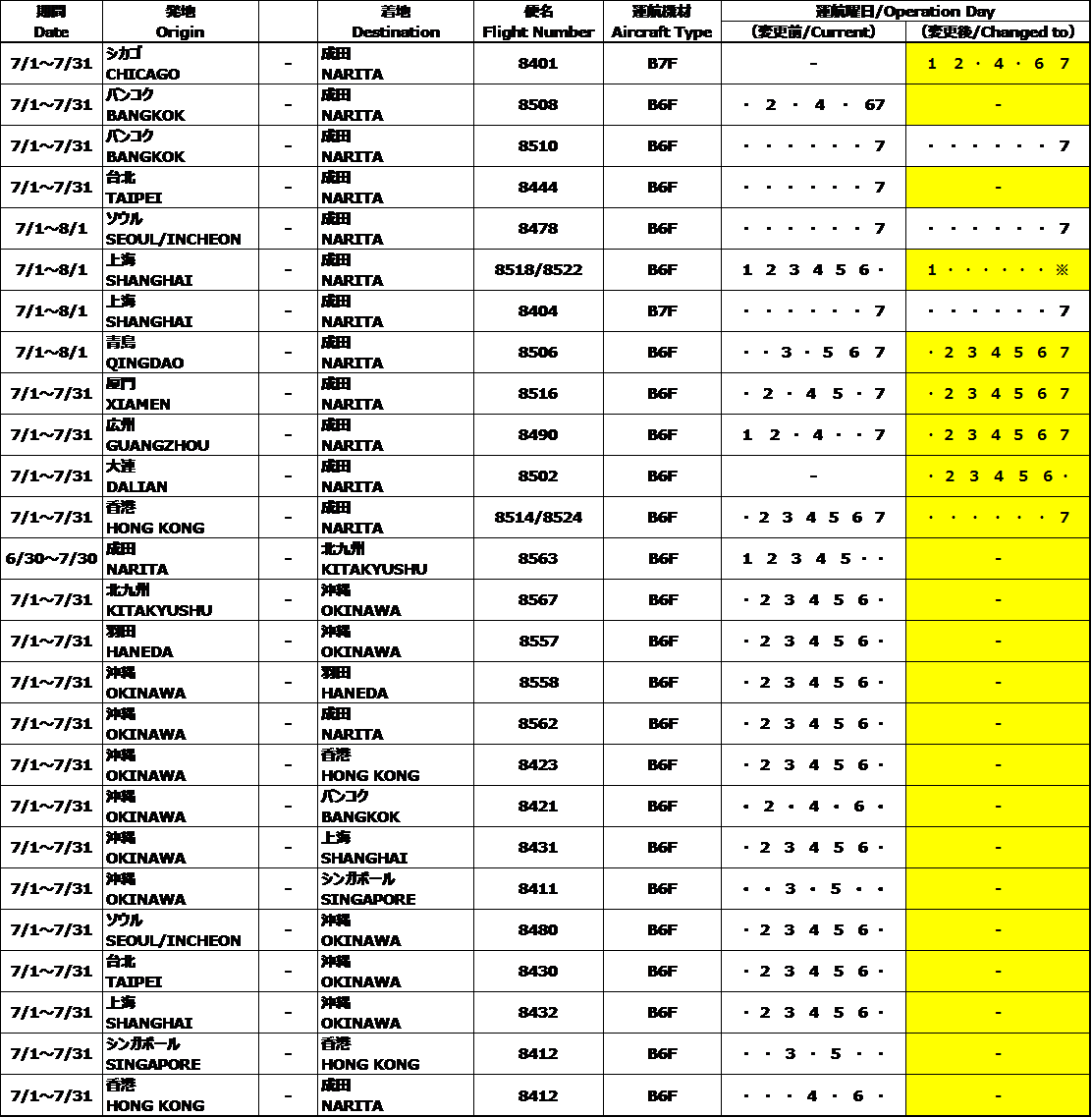 < Memo >
※ shipment will be changed from B6F to B7F
Subject to government approval and the schedule may change without prior notice
Should you have any inquiries, please kindly contact our Sales in charge.
Cargo News_S20-048 Partial Operation Plan change of International Freighter flight due to Novel Coronavirus Spread(0616).pdf
< End of Document >