Notice of Cancellations of ANA International Passenger Flights (September 1st ~ October 27th)
2018.08.02
 First, let us express our gratitude for using ANA Group.

 We have been working on checking and maintaining the Rolls Royce engines on our Boeing 787 fleet as safety is always our top priority for our customers. However, due to the additional mandatory inspections, we regret to inform our customers that we are cancelling a limited number of international flights.

 We deeply apologize for the inconveniences caused to our customers.
1. Applicable Flights
①NH176 and NH175 Narita (NRT)= Los Angeles(LAX)
②NH809 and NH810 Narita (NRT)= Hong Kong(HKG)
③NH875 and NH876 Nagoya (NGO)= Hong Kong(HKG)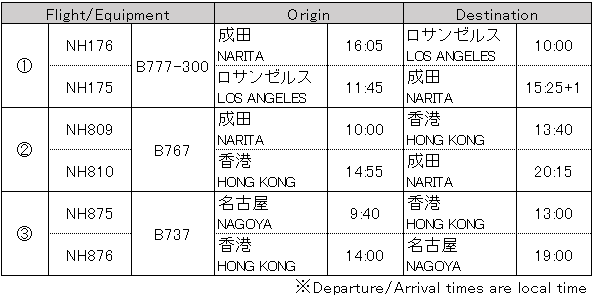 2. Period
September 1st(Saturday)~ October 27th(Saturday)
*Please see below calender for details.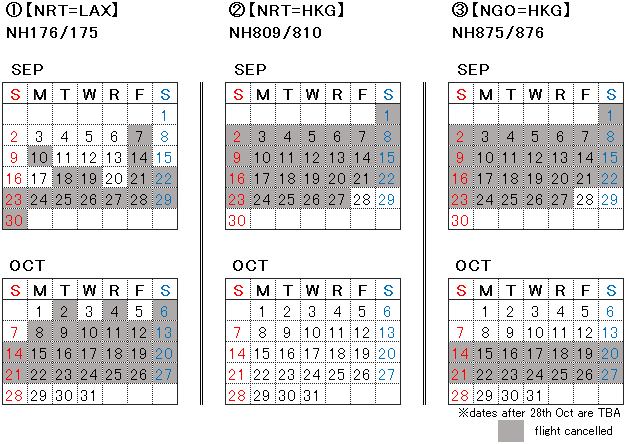 3. Latest Status
For the most up to date operations status, please visit the ANA web site: &raquo ANA WEB
Please contact our Sales representatives and/or airport staff for any inquiries.