ANA releases PRIO product "PRIO VEHICLE" for automobile transportation.
2018.10.01
Please be informed that ANA releases new PRIO product "PRIO VEHICLE" for automobile transportation since demand for vehicle transportation has increased utilizing the current B767 freighter and B747 airline charter flight.
1.Service contents
1.Transporting a wide range of vehicle types and sizes from compact cars to SUVs.
 We can accommodate car models of various types and sizes by utilizing the main
 deck of freighters.
2.We transport your vehicle to your destination countries and cities with our freighter network.
 We can ship vehicles to major cities and auto industry thriving countries / cities (i.e.: U.S.A./Chicago, Thailand/Bangkok, China/Guangzhou, etc.) as well as online airports where our freighters serve.
3.We offer a special handling service for vehicles in accordance with your request to ensure safe transportation.
We handle your vehicles with full care considering their types and shapes to prevent any scratches and damages.
2.Start of service
From October 1st , 2018 
3.Applicable commodities
Automobile (four wheels)
4.Applicable routes
Flights operated by the ANA group (cargo freighter flights only)
* Includes airline charter flights from/to North America, (Chicago)
5.Product Logo

6.Cargo label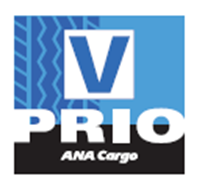 If you have any questions about size and shape of a vehicle or requests about the service, please do not hesitate to contact us.
End