CARGO+ [Departure], a story of transporting 3 giant pandas to China has been released
2023.05.26
On February 22th, three giant pandas, Eimei, Ouhin, and Tohin, who lives at Adventure World, a theme park in Wakayama Prefecture, departed for China.
The story of their safe journey to China has been released on our website.
CARGO+【Departure】
https://www.anacargo.jp/en/panda.html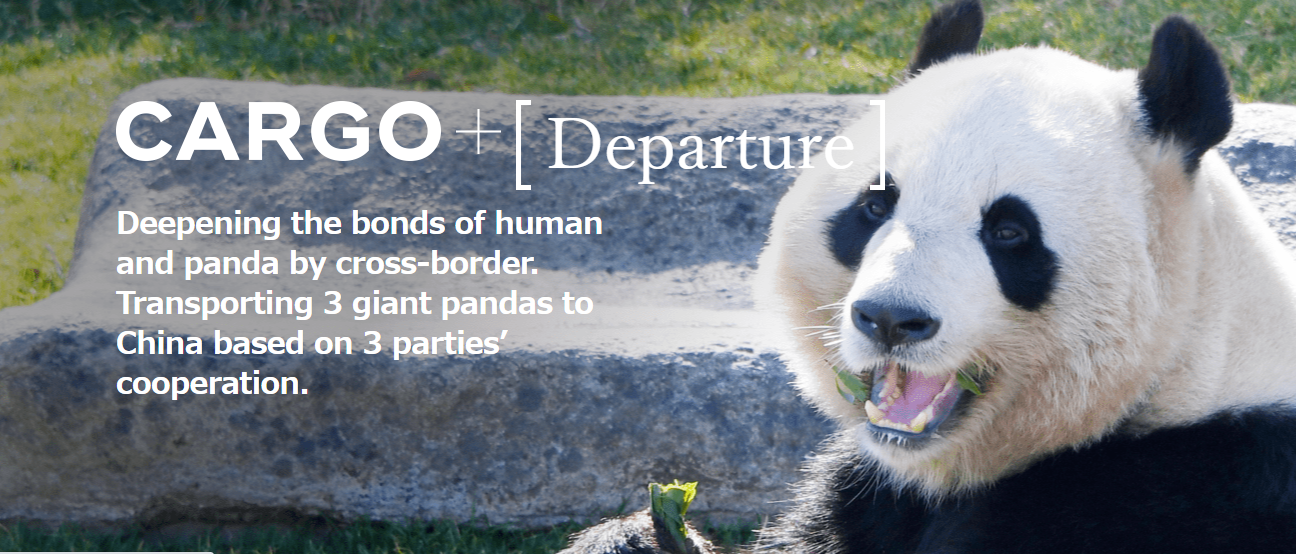 *What is " CARGO+ "
It is an owned media posted on the ANA Cargo website.
It provides information about ANA Cargo from new and unprecedented perspectives, such as the untold story of ANA Cargo's development and the appeal of our products and services that cannot be conveyed in our brochures.
We will tell the story of our transformation in the world of air logistics and convey the positives that go beyond mere transportation.