ANA Cargo thoroughly listens to the "customers' voices"
2021.06.23
Thank you for your continuous support to ANA Cargo.
ANA Cargo will respectfully study Customers' needs, based on valuable voices, to reflect in the service quality enhancement.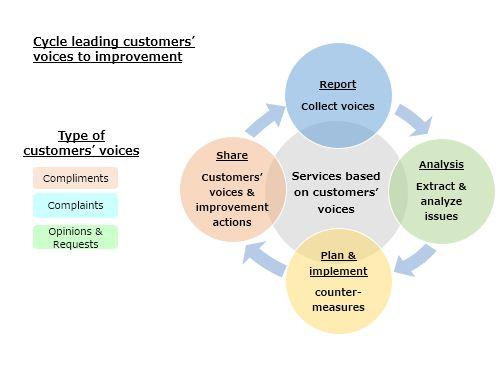 We will partially introduce the voices and improved cases of FY2020.
Click here for details ANA Cargo thoroughly listen to the "customers' voices" ENG.pdf
Since ANA cargo division will make every effort to further enhance its services, fully respecting the customers' voices, any frank opinions or requests are always welcomed. Voices are accepted at each airport・sales.
END