ANA Cargo pays specific attention to the customers' voices.
2022.01.12
Thank you as always for doing business with ANA Cargo.
ANA Cargo has taken an action to improve our transportation quality and services by analyzing the voices from customers and by deepening the customer's needs from them.
In the first half of FY 2021, ANA Cargo received a lot of letters appreciating and encouraging our company in regards to the transportation of COVID-19 vaccine through our ANA Group in 2021.
All our staff were encouraged by the customer's letters during this hard time, and we honestly felt that we served the society well through the transportation of cargoes.
We would like to take this opportunity to express our sincere appreciation for your thoughtful support.
We would like to mention some of the voices that we received and how we made improvements in regards to those in the first half of FY 2021.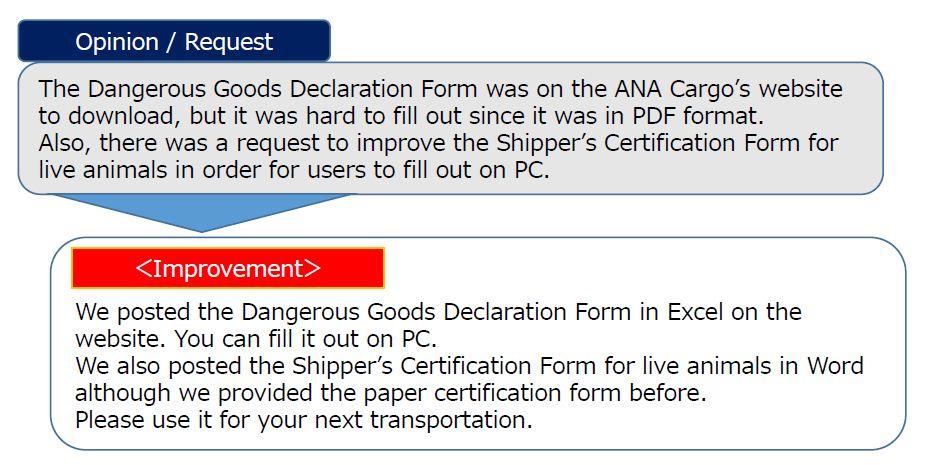 ※Click here to use the Dangerous Goods Declaration Form.
※Click here to use the Shipper's Certification Form for live animals.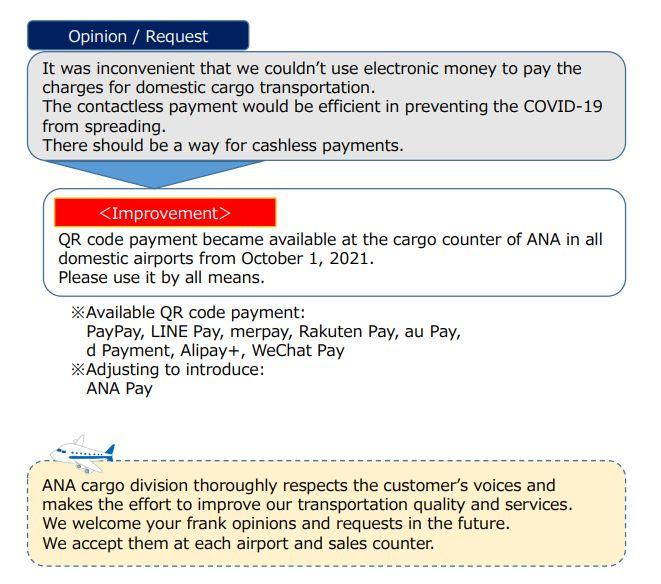 End