BLUE JAY
Future of Air Logistics Business
Supported by Large Freighter "Boeing 777 Freighter"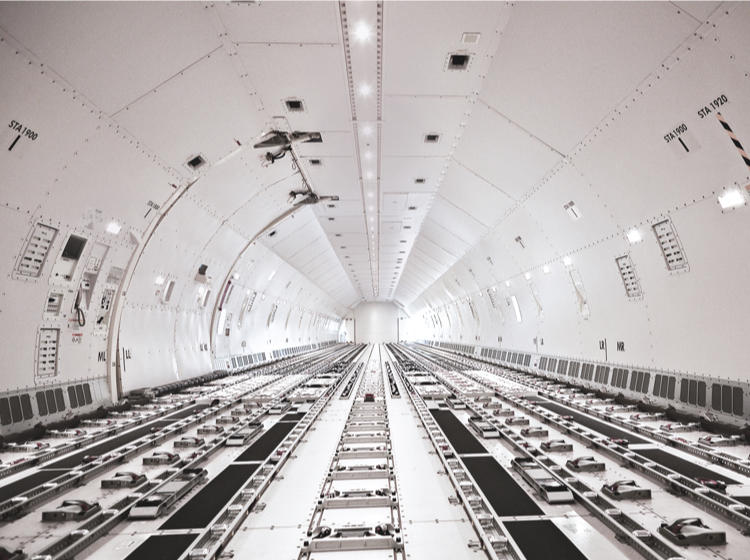 BLUE JAY
Future of Air Logistics Business
Supported by Large Freighter "Boeing 777 Freighter"
---
Long-desired large "Boeing 777 freighter" will finally inaugurate in 2019
ANA Cargo has been transporting all types of air cargo around the world, not only responding to the customers' requirements but also to the needs of the changing times.
Recently, in addition to automobiles and aircraft engines, needs for large precision equipment transportation, such as semiconductor manufacturing machines and medical devices, is showing an upward trend.
In order to continuously respond to demands and expected growing needs, as the first Japanese carrier, ANA, has introduced large "Boeing 777 freighter" (nickname : BLUE JAY) in July, 2019.
In accordance with this freighter's launch, new services will be introduced and enhanced value will be provided in China, Asia region as well as North American markets. ANA Cargo's staffs in the respective countries and Boeing 777 freighter's challenge will start in July together with the inauguration.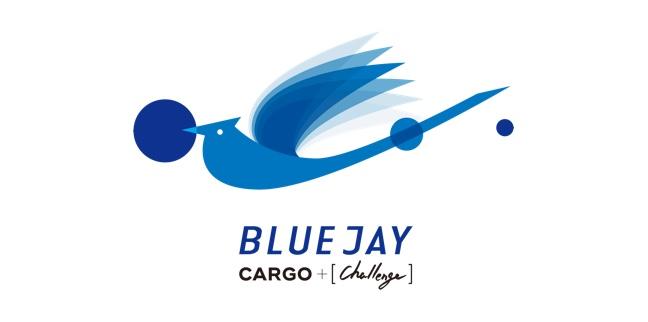 Providing new services which "large freighter" can only realize
In line with the Boeing 777 freighter implementation, new services has started including "PRIO SENSITIVE", a shock risk-free transportation product, designed for precision equipment, such as semiconductor manufacturing machines and medical devices.
Says Ms. Yoko Furuzono, a member of Global Marketing Products & Services, who was involved with the service development, that new value for the customers or market was created by taking advantage of ANA Cargo's solutions and Boeing 777 freighter's strength.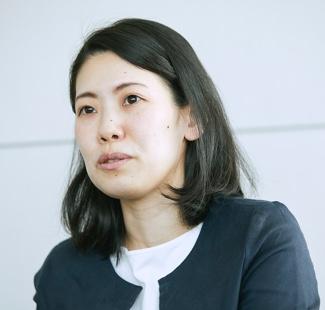 "By the widespread digital products, requests to transport semiconductor manufacturing machines which are indispensable for providing semiconductors are continuously increasing. However, there was a dilemma that mid-sized Boeing 767 freighters mainly operated till now, could not accommodate these shipments against our will. On the contrary, Boeing 777 freighter, loadable of shipments up to approximately 3 meters high with its equipped large door, gives great expectations to make impossible become possible.
On the other hand, semiconductor manufacturing machines are extremely sensitive to temperature, shock, and humidity. Consequently, to tackle with these problems by learning the production process and the reason of its sensitiveness, we visited the existing consignors or factories producing manufacturing machines and have established transportation model for such commodities. The acquired knowledge is reflected in the service contents of "PRIO SENSITIVE".
The main feature of this service is to handle cargos requiring difficult transportation with full care and speed. Therefore, Japan's handling skills, highly evaluated worldwide, was absolutely indispensable to be applied. To realize this, discussions with staffs actually in charge of cargo operations was repeatedly held, creating integrated manual and checklist. High quality is guaranteed, regardless of the place, staff, or whatever cargo is to be handled.
We believe Boeing 777 freighter will play the role to link the customers' needs and our commitment for assured transportation of large cargos. We consider ourselves to be responsible for realizing the desires of all concerned, both the customers and employees, through our services and operations in the future."

Realize ensured handling with ANA group's know-how and new value
Close cooperation among the concerned airports and frontline staffs is the key to effectively function the newly developed "PRIO SENSITIVE".
Mr. Yuji Oyokawa, a member of Operation Global Service Planning, has effectively adopted his know-how and new measures for "PRIO SENSITIVE", tackling great challenges to achieve success.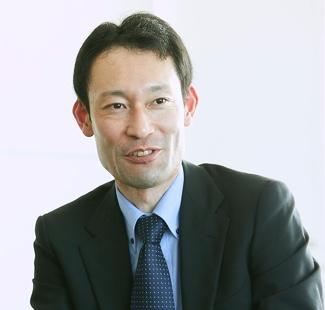 "In the past, check points and transportation method was applied by each shipment with nonstandard size or special handling instructions. However, since special handling is a prerequisite for cargos accepted as "PRIO SENSITIVE", based on fostered experiences, important elements were included in the new manual.
For example, basic criteria, such as to drive forklifts under speed of 10km, or being cautious when transporting on dollies, was clearly defined. Furthermore, in order to let the customers feel assured when consigning their cargo, the criteria was "visualized" in advance.
Though the past experiences can be utilized, when handling cargo with the Boeing 777 freighter, new various challenges are expected to be encountered. Certainly, it will be a start from scratch, but gradually acquiring sufficient know-how is to be aimed. Not an easy task it is, but by tackling new challenges, we will make every effort to respond to our valued customers' requirements."
From China and Asian region to the world. Japan quality will provide safe and secured transportation worldwide
Extensive global network is one of the advantages of ANA Cargo.
The first route to be operated by Boeing 777 freighter in July will be "Narita-Kansai-Shanghai-Narita". Mr. Lei Fan, Shanghai airport cargo staff, will play the role in the frontline to support China and Asian markets, where increasing demand is expected.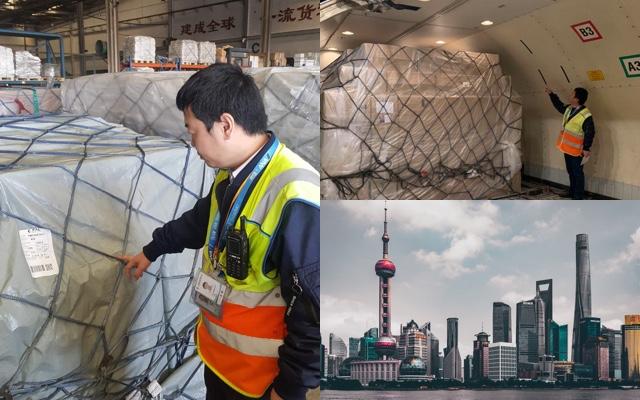 "Up to now, the main transportation demand in China was related to apparels, cell phones, and perishables. Nevertheless, due to cross border EC expansion, in addition to existing forwarding B2B and B2B2C, express B2C is showing an upward trend.
Under such circumstances, the newly introduced Boeing 777 freighter will target on various commodities. Seeing increasing inquiries for heavy or lengthy cargos, as well as urgent shipments in large lot, which could not be transported in the past, we will make every effort to provide handling for best mix of "existing + Boeing 777 freighter loadable" cargos.
Our high quality or strength is based on principles of "no damages", "no missings", and "no delays", which have been established on original creativity and accumulated knowhow of each airport in Japan. "Japan Quality", one of the elements of ANA brand, is built by ANA Cargo's recognition on these expertise as "TAKUMI skills" (or "craftsmanship"), visualizing and sharing their outstanding skills horizontally among the whole ANA group, worldwide.
Air cargo commodities and transportation model are also expected to continuously vary in China, facing frequent business environmental changes, such as EC expansion or relocation of manufacturers' production bases. Needless to say, based on prospect of cargo volume increase, preparation of new countermeasures, for instance build-up space expansion by changing current layout, is in progress.
Now that ANA Cargo has gained Boeing 777 freighter, a reassuring aircraft, we will continuously expand the scope of our services to handle all kinds of cargo, enhancing valued customers' satisfaction."
Dramatic increase of ex-North America air cargo. Boeing 777 freighter, meeting the expectations of the valued customers and markets.

Dramatic increase of ex-North America air cargo. Boeing 777 freighter, meeting the expectations of the valued customers and markets.
Boeing 777 freighter, inaugurated in July, is scheduled to commence "Narita - Chicago" route from October. With the high fuel efficiency, Boeing 777 freighter can demonstrate its merit by operating long-range nonstop flight.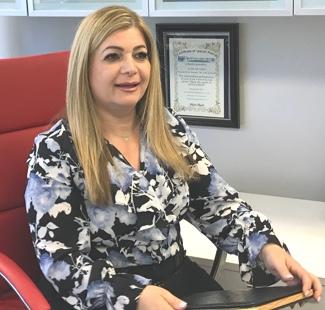 The midwest region of the U.S. is primarily known for its automobile industry and heavy machinery market. Ms. Aida KASPARARIAN GEWARGIS, sales based in Chicago, insists Boeing 777 freighter is indispensible in the North American market.
"The U.S. automobile industry is showing changes every year. The midwest and east regions are the production base of completed cars and its components for not only the American but also the Japanese automobile manufacturers. Considering the fact of many prototype and test vehicles being exported, we believe oversized cargos, such as automobile bodies, parts, accessories and aircraft engines or wings, will be the main commodities loaded on Boeing 777 freighter.
ANA Cargo, taking advantages of company strengths, namely, reliability, flexibility, and intra-Asian network, has proven its competitive edge in the U.S. midwest market. In the future, by utilizing our greatly increased transportation capacity, we will be able to carry energy-related large shipments, etc. from southern region of the U.S. Also, joint venture with United Airlines enables us to provide enhanced network, while support for our growth in the North American market is expected.
Furthermore, with the introduction of Boeing 777 freighter, we also expect our business opportunity to be expanded to various fields. Not only the automotive related cargos, but also demand increase is prospected for high-tech related mobile devices owing its penetration to AI innovation, as well as potential heavy machineries related commodities such as factory automation and robotic machines, and transportation of medical related pharmaceuticals requiring temperature control, large medical equipment including MRI, artificial joints and substitutive skins are to be targeted. And then, we also believe there is high demand for new service handling dangerous goods that can be tranported by freighters only.
Of course, under today's complicated supply chain environment, we must respond to our customers' various requirments, transporting even more cargos, faster and reliably to the destinations. In order to meet such needs, we must realize high- speed transportation for large, special, and quantities of cargos, making commitment to the customers or market by introducing the Boeing 777 freighter. Moreover, we would like to provide our new value by fully utilizing this freighter."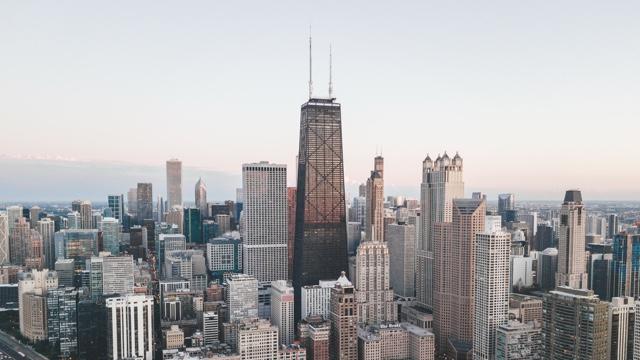 More transportation makes better future
In 2019, large "Boeing 777 freighter" will finally take off.
Taking this opportunity as a new start, we, the leading airline group, will aim for higher level by making full-scale entry in the transportation services of large precision equipment, including semiconductor manufacturing machines and medical devices.
Possible to transport what was impossible before. It may seem to be a simple, first step, but when people's lifestyle or sense of value becomes diversified, and when technological innovations are introduced one after another, we are convinced that "BLUE JAY" will contribute leading us to enriched future.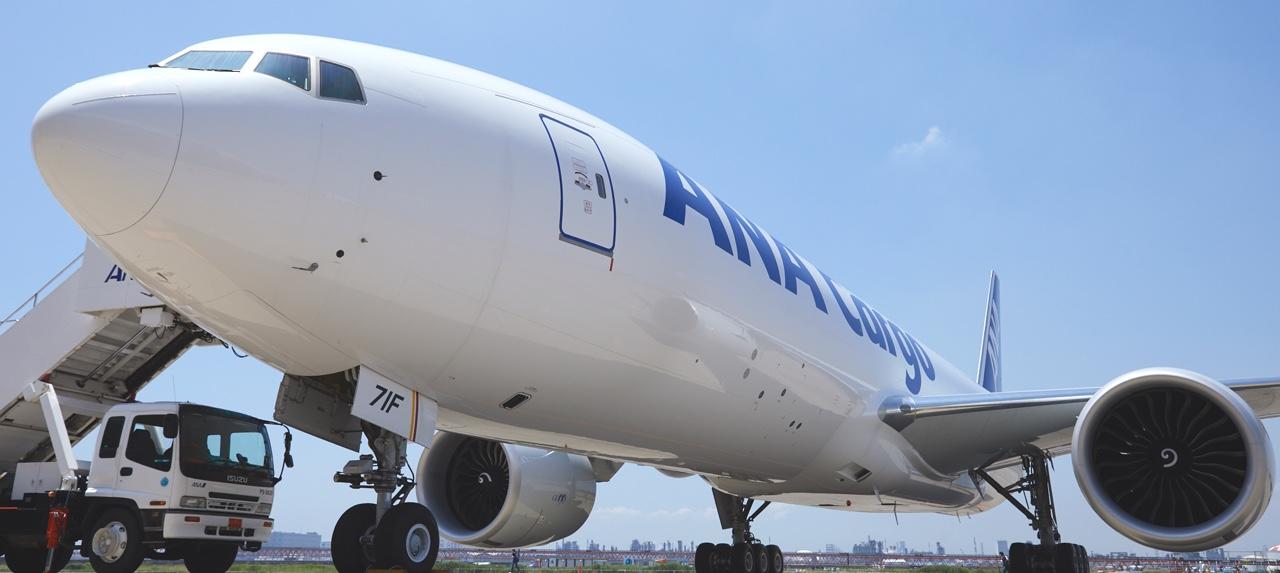 Yoko FURUZONO
Joined ANA Cargo in 2005.
After 8 years' assignment at Narita airport cargo international import handling, was then transferred to Overseas Support section, and currently belonging to Global Marketing Products & Services.
Yoko's hobby is traveling in Japan and overseas.

Yuji OYOKAWA
Since 2017, Yuji was assigned in various sections in Narita airport, such as cargo & mail export, freighter loading, cargo & mail handling coordination, etc., and now belonging to Operation Global Service Planning from April, 2018.
Yuji enjoys playing baseball and golf.

Lei FAN
Joined ANA Shanhai airport cargo traffic in 2005.
Lei has involved in overall cargo import & export handling, assigned as headquarter instructor for both B767F/B777F load planner and cargo & mail.
Lei's hobby is playing guitar.

Aida KASPARIAN GEWARGIS
President of AIR Cargo Sales, LLC (ACS)
After working in the air cargo industry for 29 years, Aida took charge of ANA cargo sales for the U.S. midwest region in 2010, based in Chicago. Mother of four children, she founded ACS with her husband who currently is serving as its vice president.