Partial Operation Plan Change of International Routes due to Coronavirus (As of 1/25 - additional info.)
2021.01.25
Dear Valued Customers,
Thank you for your continuous support to ANA group.
Due to spread of the Novel Coronavirus epidemic, ANA will further suspend or reduce International passenger flights in JAN. ANA will continuously take appropriate measures on timely manner to cope with the situation, accordingly. We apologize for any inconvenience this may cause to our customers and your understanding and cooperation is highly appreciated.
< NOTE >
○
PASSENGER Flights
* This time's changes are indicated with ★ mark.
* Flights to be normally operated, unchanged, are also listed below.
Operation List (changes) for January 1~31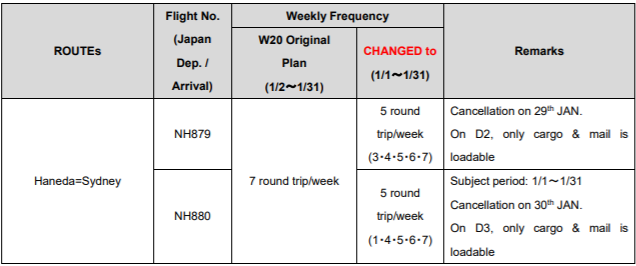 Operation List (changes) for February 1~28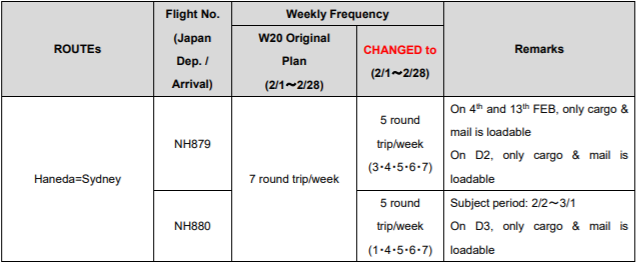 Operation List (changes) for March 1 ~ April 28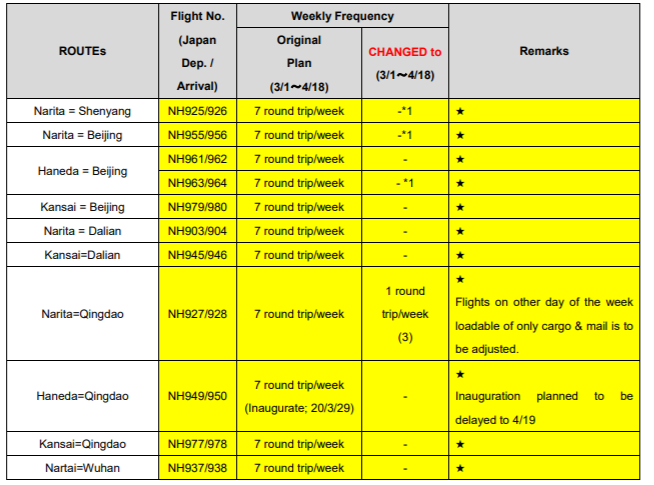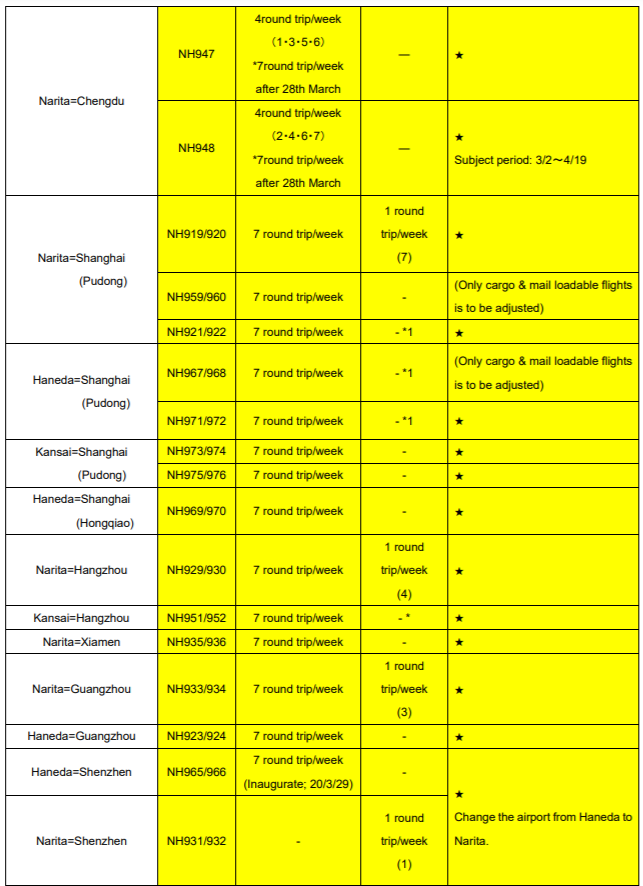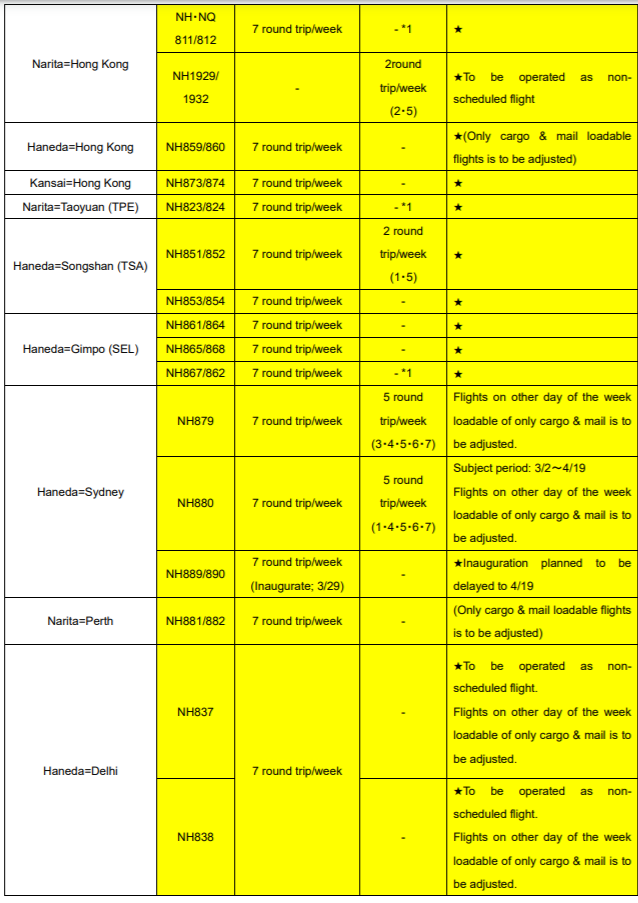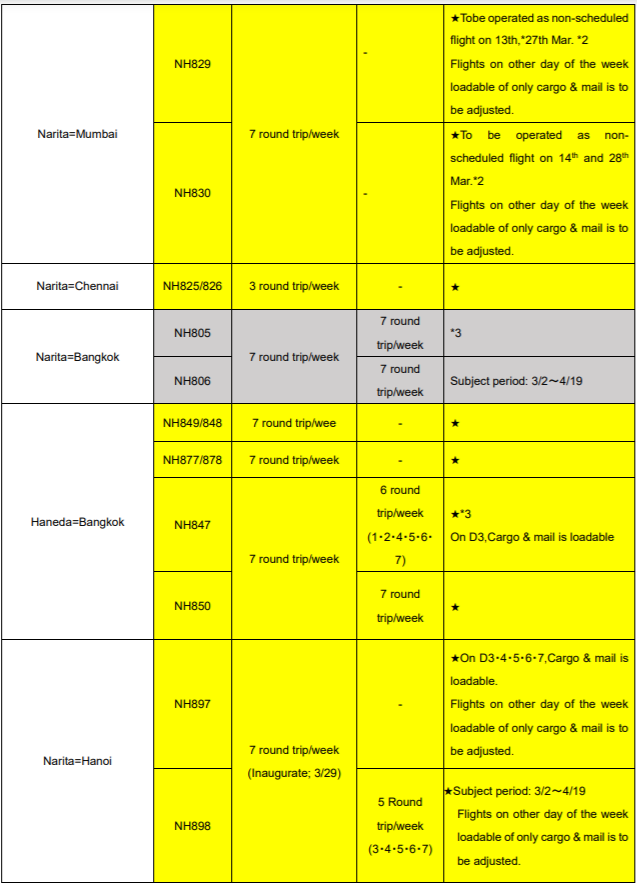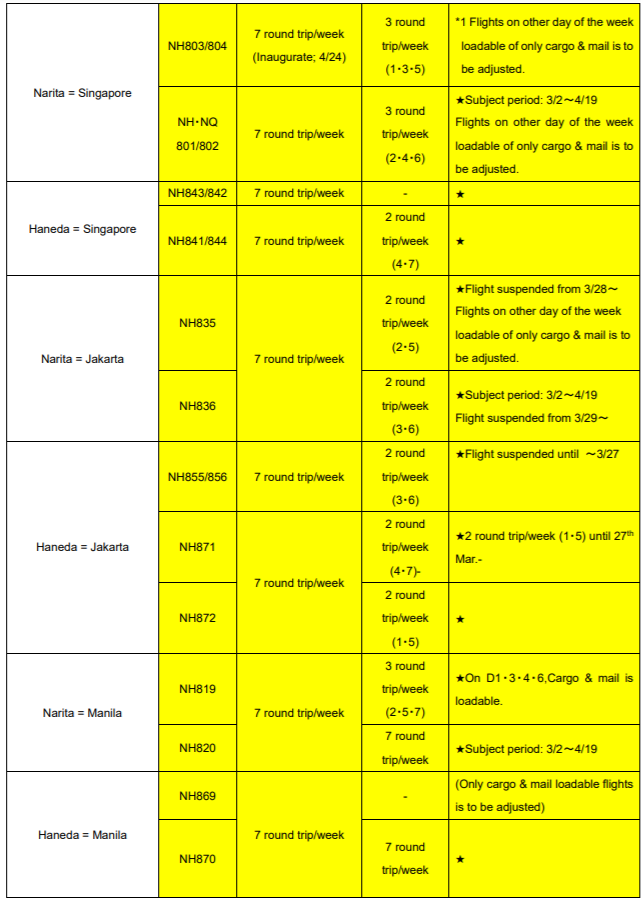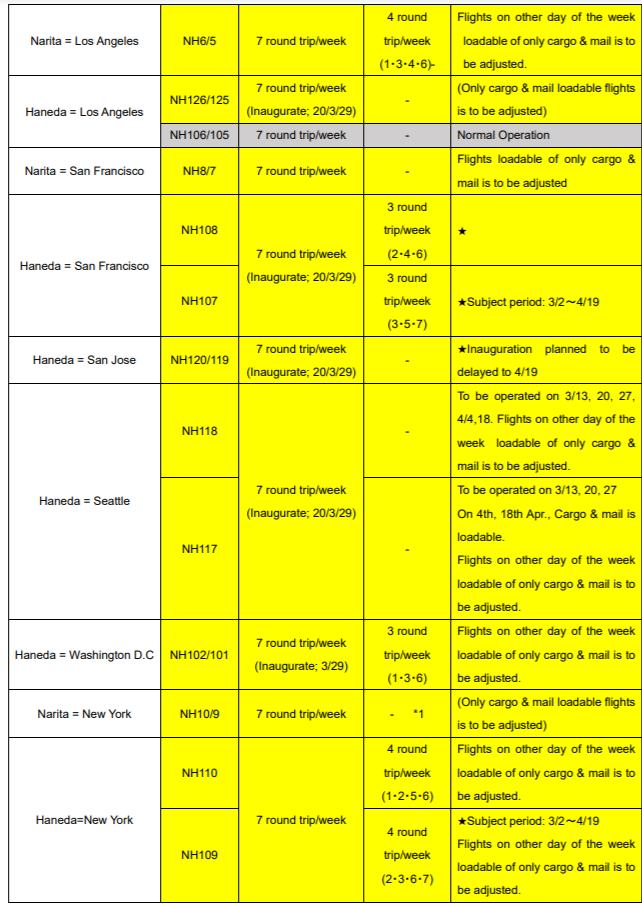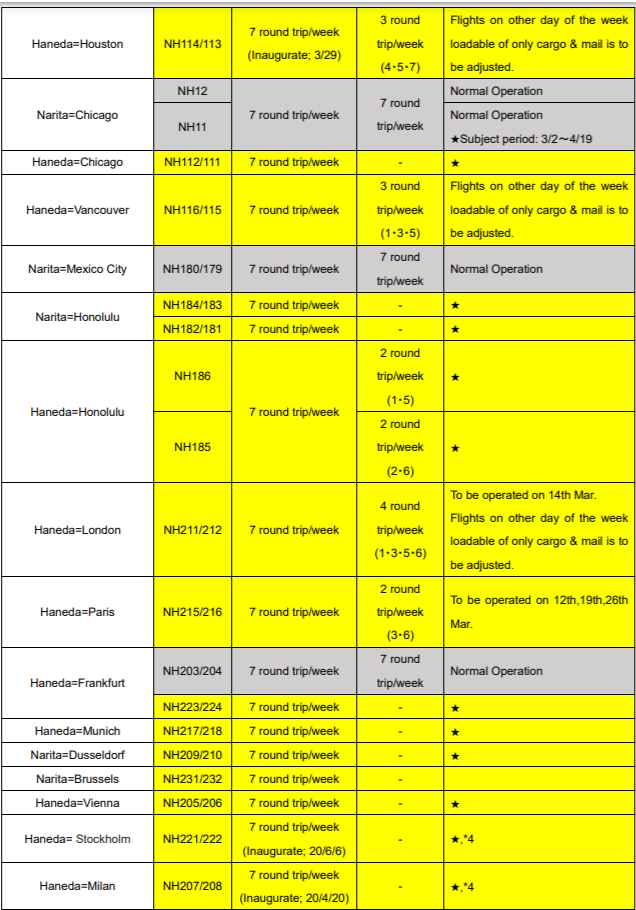 < MEMO >
*1: Effective dates (start & end) of Japan bound flights will be the following day of the above indicated dates.
*2: Flights under Air Travel Bubble established by Government of India for Japan.
*3: Outbound Flights are Semi Commercial Flight permitted by Thailand government.
*4: Revised inauguration date is undecided. To be advised as soon as fixed.
■ No Scheduled Flight Schedule

< MEMO >
* Flights operated by aircraft and crew of ANA group (ANA / AJX) is indicated.
* The above plan / schedule is subject to concerned government authorities' approval.
The aircraft type may change without prior notice due to the condition of operation day.
Cargo News_W20-023 2020W INTL PAX FLT PLAN CHANGE due to Coronavirus (0125).pdf
< End of Document >