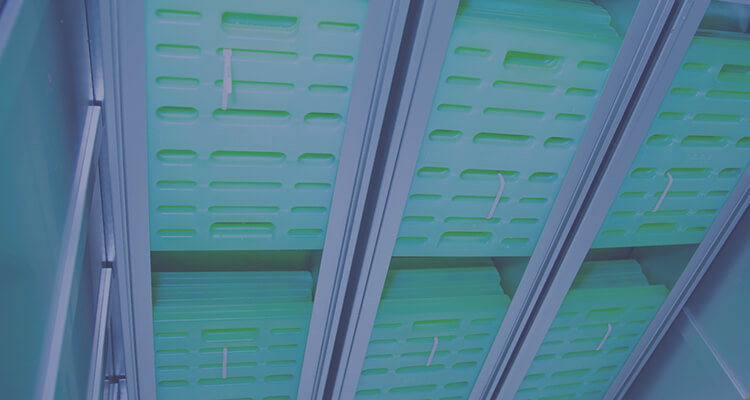 PRIO IB
Fixed Temp.

New service
Small 16 L consignments,
100 hours fixed temperature transportation
Special refrigerant developed by ITE provides air cargo transportation of small cargo with a fixed temperature.
Long-term fixed temperature control
for 100 hours or above

*

* The length of the time differs according to conditions,
such as outside air temperature.

Acceptable from a container
to a small parcel
Adjustable settings of
three temperature ranges
Three strength of PRIO IB
PRIO IB provides extended storage from acceptance to delivery of cargo
at a fixed temperature for 100 hours.
Existing refrigerated transportation services using dry ice have various problems in maintaining a fixed temperature range.
PRIO IB can maintain the designated temperatures for long periods (e.g., temperature range of 2°C to 8°C, 100 hours and above) using ITE's Special refrigerant refrigerant.
PRIO IB handles the transportation of products requiring strict temperature control, such as fresh food, pharmaceuticals, semiconductor materials. Furthermore,
PRIO IB has high safety without using dry ice and is environmentally friendly without emitting carbon dioxide.
Special refrigerant enables long-term fixed temperature transportation.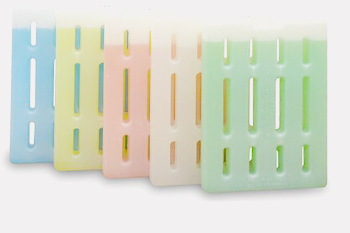 Special refrigerant, a technology developed by ITE, has the following features.
The features of Special refrigerant●Fixed temperature: Maintains fixed temperatures of reefer containers even with outside air temperatures of 30°C and above
●Long periods: Maintains fixed temperatures up to 120 hours and longer
●Energy saving: No need for an energy supply during transportation
●CO2 reduction: Enables drastic CO2 reduction without using dry ice
Various types of cargo are acceptable
from large container-size cargo
to small box-size cargo.
PRIO IB provides the fixed temperature transportation of large cargo using LD3 containers and even small lot or small size cargo, which was not acceptable, using 16 L and 64 L boxes.
Adjustable settings
from three temperature ranges

Choice from the three temperature ranges below ideal for each cargo.
Temperature ranges
2°C to 8°C / for fresh food, pharmaceutical
-20°C to -15°C / for refrigerated products
-25°C to -20°C / for deeply frozen products
*LD3 containers are limited to the temperature range of 2°C to 8°C.
Other Features
Guaranteed loading
Your cargo is guaranteed to be loaded on your reserved flight. Even if the flight is subject to weight limits due to bad weather, your cargo is loaded.
Internal temperature data of containers can be provided.
Data loggers installed in the containers record the internal temperatures during transportation. The data can be provided at your request.
Procedures
[Shipper] Please contact each freight forwarder (or air cargo agent) directly for reservations of cargo transportation.
Reservation
Departure from Japan: up to three business days prior to the departure date of flight (except for Saturdays, Sundays, and national holidays)
Departure from countries outside Japan: up to five business days prior to the departure date of flight (except for Saturdays, Sundays, and national holidays)
Acceptance
Up to 120 minutes before scheduled flight departure time
Delivery
Ready for handing over AWB and other documents, and customs declaration within 120 to 180 minutes after arrival
Container Lending Period
Lending unavailable (limited to transportation between airports)
*Please let us know your desired transportation temperature, carry-in and delivery time, etc. when making a reservation.
*If the flight arrives outside of customs service hours, it may not be possible to deliver your cargo within the prescribed time.
*Local standard time of each arrival airport is applied.
Items Acceptable/Airline Route
Items Acceptable/Limitations
Items Acceptable
Cargo requiring strict temperature control, such as fresh food, frozen products, chemicals, pharmaceuticals, specimens and others
Items Not Acceptable
Dangerous goods that are approved for loading only on cargo aircraft (CAO).
However, the following items are acceptable:


Substances classified as PG III, flammable liquids (Class 3), but not applicable to secondary hazards (Class 8)
Toxic substances (Division 6.1), but not applicable to secondary hazards, excluding Class 3
Infectious substances (Division 6.2)
Radioactive materials (Class 7)
Miscellaneous dangerous substances and articles (Class 9)
Cargo that falls under the category of IATA DGR9.1.4

Weight/size limits
Limited to weight and size that can be loaded in a PRIO IB dedicated container or box
Temperature ranges
2°C to 8°C
-20°C to -15°C
-25°C to -20°C
*The temperature range for LD3 containers is the 2°C to 8°C range only.
Airline Route/Freight Cost
Airline Route
ANA Group airlines
(A320 and B737 aircraft are excluded in the case of container-sized cargo)
Freight Cost
ANA general freight cost is applied.
Documents Required/Labels
Documents below are required for PRIO IB.
AWB(*Air Waybill)
A general AWB is available.
Please note the following points for preparing AWBs.


PRIO IB" should be written in the ACCOUNTING INFORMATION column, otherwise the cargo is not applicable to PRIO IB.
 The telephone number (or fax number) of consignee and the name of contact person should be written in the CONSIGNEE column.

Labels
Please attach general labels and labels exclusive for PRIO IB on the cargo.
Please prepare documents below for PRIO IB.
Labels exclusive for PRIO IB are downloaded here.